Who We Are?
Tafel Marketing helps local business owners and professionals, primarily by creating and implementing systems that leverages the goodwill and reputation inherent in most good businesses, so they attract and convert more and better qualified; customers, clients and patients.
These new customers in turn, are encouraged to refer similar, equally qualified clients and patients, so that the business can profitably grow at a managed pace.
The cornerstone of Tafel Marketing's 4R Marketing System, is Reputation. Why? Because, without a good reputation, most if not all of a business' marketing is wasted. The challenge for businesses today, is that any disgruntled employee or dissatisfied customer can and will post their displeasure online, and this can seriously damage the otherwise good name, of that business.
Here are 3 facts every business today must recognize:
72% of Consumers trust online reviews as much as personal recommendations
Consumers look at 6-10 reviews online before making a decision
87% of folks who are referred to a business … go online seeking more information with over half of these seeking reviews to confirm the referral!
Therefore, a key component of every local business' marketing must contain "Reputation Marketing", where the business owner is proactive in creating, promoting and managing the company's reputation online. The best way to start is to know what people are saying about your company
online. Local businesses can do this by obtaining a free Reputation Report by going to: www.YourFreeReputationReport.info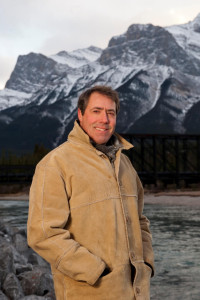 Hugh Tafel
Founder
Hugh Tafel, the founder of Tafel Marketing Systems, is a local marketing expert and an independent marketing advisor with DotcomSecrets – the world's top internet marketing firm and trained as a business coach with the world's premier business coaching franchise, FocalPoint, under the auspices of best-selling author, speaker and success expert – Brian Tracy. He has written numerous business guides in the field of online and social media marketing and published a book entitled: "Trade Secrets to Marketing Your Business Online", which is available on Amazon.com at: http://amzn.to/HTBook
Hugh has also partnered to create two of the most comprehensive and affordable programs in the market today, to help entrepreneurs start & grow their businesses: www.RealBusinessMastery.com & www.MasterYourStartup.com
Hugh Tafel is a graduate of the School of Business at Queen's University (Kingston, ON) and was an international caliber athlete in long-distance running. He is an avid skier, outdoorsman and traveler.
Hugh resides in the mountain resort town of Canmore, AB, Canada, with his wife Jan, step-son Tristan and daughter Sophia.